Company Introduction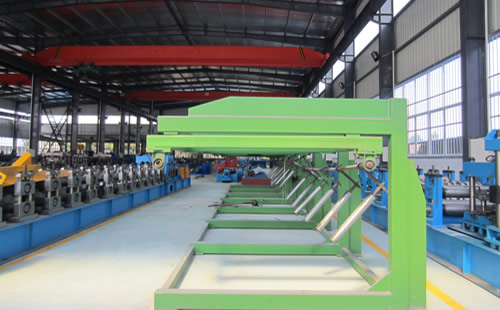 S

UZHOU

M

AN

F

ENG

X

IANG

T

ECHNOLOGY

C

O.,

L

TD.
is a specialist manufacturer for different steel bending and forming equipments, including steel roll forming machine, hydraulic press brake machine, shearing machine, and so on. These products are widely utilized in construction industry, especially for factory building, warehouse facilities, store facilities, etc.
We have developed more than 30 series of metal material processing machines. Our steel roll forming machines can meet the requirements of all steel constructions. The sandwich panel forming machines are popularly used for manufacturing roof sheet, color steel tile, cold roll forming machine, C & Z & W shape purlin and floor decking sheet. We also offer many other roll forming machines, curving machine for roof sheets, and so on.
Apart from steel roll forming machines, we also supply production lines of guardrail sheet for expressway, shutter doors, and garages doors. Besides, we devoted ourselves to the research & development of various kinds of other products related to steel structure, such as hydraulic press brake machine, roll former, shearing machine, slitting machine, cutting machine, etc...
CONTACT US
S

UZHOU

M

AN

F

ENG

X

IANG

T

ECHNOLOGY

C

O.,

L

TD.
Add:
Huada Road, Jingang Town, Zhang Jiagang City, Jiangsu Province, China.
Tel:
+86-512-58370861
Mob:
+86-13390839803
Fax:
+86-512-82177156
http://www.manfengxiang.com


E-mail:

info@manfengxiang.com
苏ICP备16018511号
版权所有 苏州满丰祥机械科技有限公司